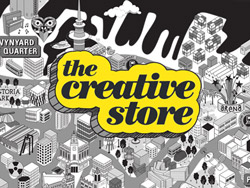 Have you been waiting for that senior level Art Direction role, and love to work at one of Auckland's best advertising agencies?
You are a senior Art Director, and your role is to refine and deploy the craft of great art direction choices across all channels. You can come up with world-class ideas across a variety of brands, and are looking to work with an agency where you will be an essential team member.
You know how to bring an idea to life in a way that is sympathetic to the concept, the brand, and the channel. You will have a highly competent understanding of craft. You will know how to protect and evolve the conceptual and visual tone of those brands. You will mentor Intermediate and Junior Art Directors, allowing them to make better decisions on their work. You will have a solid understanding of how to deploy your craft correctly, ensuring best impact across each channel.
Learning never stops— you will love looking and exploring new creative outputs and be more than capable of running a brand with light guidance from your CD and ECD. You will team up with a Senior Writer, together coming up with industry-defining ideas across a range of brands. You are prolific when it comes to generating ideas, and are capable of bringing your ideas to life beautifully. Every time.
This role will offer you the opportunity to work across amazing brands, with access to some of the most talented people in the business.
Send your CV and work to Hana Chadwick at The Creative Store, email hana@thecreativestore.co.nz, or call The Creative Store on (09) 365 1077 for more details.
Reference #29156
Visit The Creative Store website www.thecreativestore.co.nz to view all our jobs online.
The post Art Director – Auckland appeared first on M+AD!.